Upskilling of Teachers for the 21st-century Schools
Intelligent technologies are going to redefine the way we live, learn and do our jobs. To many, the solution is simple: develop and train more engineers, more automation and more of AI/VR tools, better and efficient software and apps, machines, produce more data analysts. But creating larger cohorts of teachers who could impart those skills to the new generation is a challenge that very few look into. In an endeavor to bring learners up to date and pace up with the learning objectives, amidst the school shut down in 2020 and in 2021, many initiatives formed up to help students meet their learning needs. However, with all focus diverted towards helping and teaching students teachers were left behind.
The total number of teachers graduating from education schools who find employment every year is enormous. Yet, one in seven elementary school educators lacks professional training in India. There is a significant shortage of teachers well-trained technologically across the Indian education system.
Challenges Involved
Without deep data analysis, if we look around ourselves and compare the workforce from today vs. 20 years ago, workers perform interactive and collaborative tasks more frequently and repetitive ones less often. The same applies in every field and common sense tells us that educators must similarly redefine their roles – eliminate repetitive tasks and focus more on the real aspect of teaching using the outstanding ed-tech tools.
Students are now more aware of the information available on the internet, which has enabled them to learn and grasp more than what is taught in schools.
Educators must realize that students, the tech-savvy younger generation that has adopted learning via digital tech, need guidance and hand-holding in a very specific and individualized way. It is critical for teachers to keep their pace up with the younger generation. Thus, schools need to continually train teachers to update and give their students much more than textbook knowledge.
The reality of teacher's skills for them to effectively handle the 21st century learning environment is not very encouraging. While the government is putting in many efforts to provide resources to the public schools, working hard on establishing the necessary computer and internet infrastructure in remote locations and villages is commendable. Still, government alone will not be able to do everything. The onus lies on individuals to get themselves up to date to meet the market needs. It is a matter of paramount importance for school administrators and teachers themselves, for them to accept the reality and understand the skills gaps.
We identify, four critical segments in which teachers must ensure that they have adopted the requisite skills to be relevant in today's education scenario:
Ways for Upskilling Teachers
| Introducing Teachers to 21st Century Concepts |
Learning in the 21st century has more to do with innovation, critical thinking, problem-solving & creativity.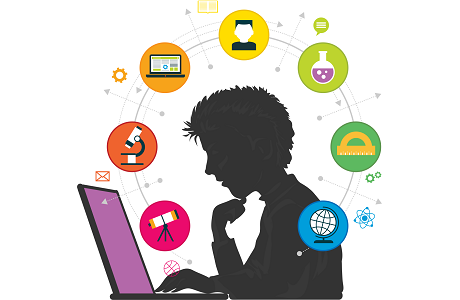 Teachers are now required to deliver concepts interactively and experientially to keep students engaged, while doing all of it remotely. Hence, teachers must be trained regularly in practical application, critical analysis, in-depth questioning, innovation & creativity, and how to teach the basic concepts with real applications.
| Integrating Tech with Teaching Processes |
Developing an understanding of a Learning Management System (LMS) that answers "what" and "how" of it must be understood by school administrators and educators.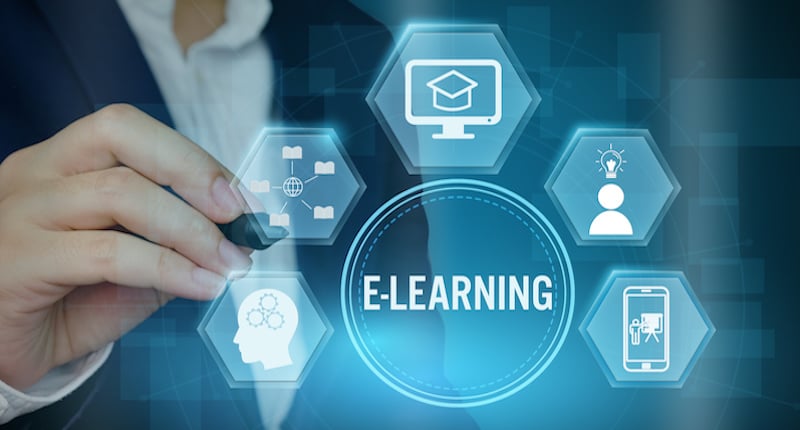 The LMS is still an early concept in India, and many school administrators and teachers confuse an LMS with an organization management system.
Understanding the building blocks of a Smart Room LMS and handling it efficiently is the key objective.
| Skill Building and the Tools in E-learning |
Information & Communication Technologies (ICT) and seamless access to these are direly needed within the education system. Teaching and learning depend on one single thing, and that is communication. An essential part of a virtual classroom is using technology to connect with students. Using communication channels such as video meetings and simultaneously handling the chat system and a collaborative whiteboard. Building a solid balance to hold these three elements is an essential and bare minimum requirement that a teacher must-have. Easier said than done, handling all three of them requires a lot of practice and training because each video meeting portal has its unique challenges.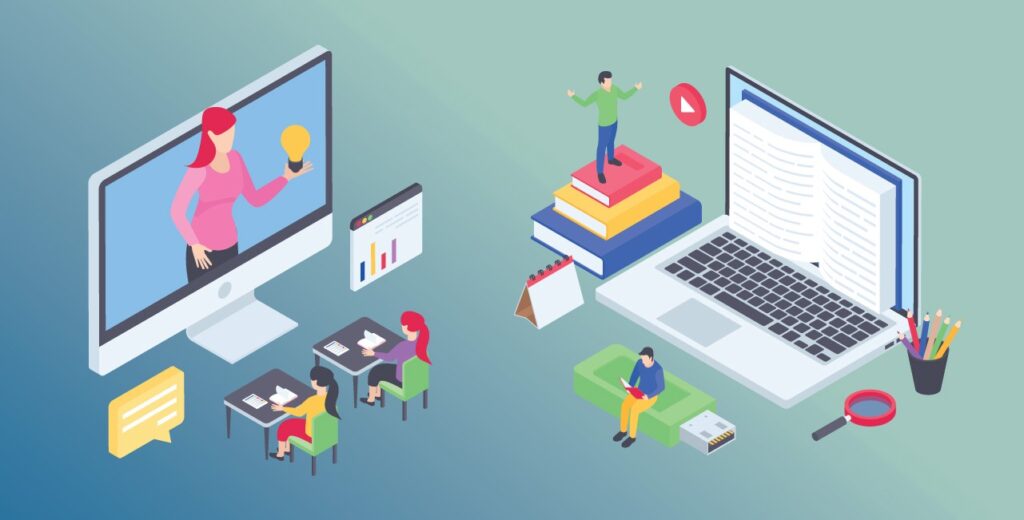 Additionally, understanding the various aspects of communication involves giving homework setting up remote tests/ quizzes, assignments and being able to tutor students with individual feedback so that students can understand their mistakes and be able to connect with their teachers when they need them.
| Training Teachers Using Technology |
The fourth and essential aspect is understanding student psychology. This way, teachers can understand students' thought processes and background to customize their lessons as no two students are alike.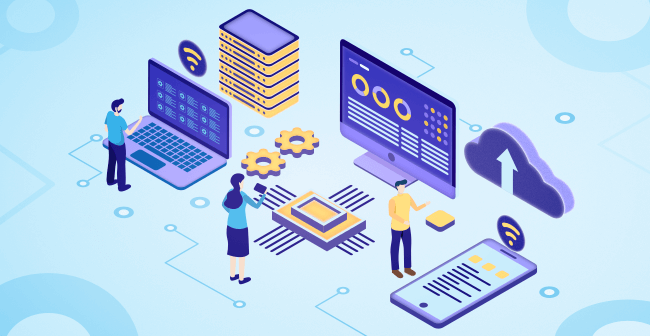 Every student has different learning needs, and with the latest technology, teachers can cater to diverse learners differently. The advanced tools in online learning make it easier than ever, and such advanced skills should be on the learning roster for any teacher.
Summing Up
Students today need to be viewed as equal stakeholders in the learning process. Therefore, to fulfill their needs, teachers must be brought to par with teaching methods to cater to modern-age learners. Self-reflection on their practices can give teachers a look into where they need to improve themselves. On the other hand, teacher upskilling has to be given more thought than what is currently done by the authorities.