E-Learning & Summer Schooling
How E Learning Can Change Summer Schooling – Nazar Tkachenko
Traditionally, students have spent the school year attending five days a week and the rest of the time forgetting much of what they've learned. Benchmark exams push students to focus on passing a test rather than retaining information for years to come. Why shouldn't kids continue to stimulate their minds in the summer months?
Of course, the sound of the summer school is far from appealing for most kids. A long break is precious for students and teachers alike. But is it too long to go without continuing their education? Around the world, school years vary drastically, with some models having students attend school year-round but with more frequent, short breaks. Although this model might seem ideal to many, it faces extreme hurdles of the political challenges of educational legislation. The easiest solution to implement would be educational programs during the summer months.
Rising trends in 'online education' programs and ed-tech show a promising future. Schools could create new programs for students to continue learning at a less frequent and more lenient pace throughout the summer while helping them keep their skills sharp. Information retention can slow down the beginning of a school year for teachers. By implementing an online program to promote continuous learning, teachers can push their curriculum forward at a more reasonable pace or even spend more time personalizing the teaching experience. When kids reiterate fundamental topics they learn, they're more likely to retain them and be more ready to apply them to real-world examples.
Previously, the challenges behind summer school have been teachers' availability and requiring students to continue to be in the classroom. With online learning, students can work at their own pace and either catch up on topics they may have struggled with or challenge themselves further by building off their previous year's education. Students can also set their schedules, choose which topics they want to further, and even receive personalized feedback on their progress. The personalization aspect of 'online learning' is a huge strong point. Emerging technologies with AI can help identify where students are in their learning paths and where they should be.
The pandemic has shown students, teachers, and parents what learning virtually could look like. Students are much more flexible in learning from a familiar environment and can find new ways to engage with their knowledge. Homework becomes something students could do right after learning the material to reinforce concepts. Students could take breaks in their own homes and work in an environment that is comfortable for them. The pressure of in-person schooling is off with "online learning", as students can merge their at-home lives with their school lives. By incorporating previously separated aspects of students' lives, they are encouraged to retain what they learn rather than "switching off" their brains after school.
Online learning programs have a high potential for today's students. Their goal is to facilitate individual success rather than the success of a class or entire grade level. The freedom that these programs offer in combination with the personalization aspects makes for a legitimate solution to summer burnout. Students shouldn't have to spend thirty-plus hours every week sitting in classrooms learning during the summer. Still, by spending a few hours a week going over material that a student finds tricky or needs to reiterate, students can be more successful and prepared for the academic year in the fall. With the proper guidance, students can accelerate their learning because of the opportunity to catch up during the summer. Students wouldn't have to feel behind because of class pacing. Implementing personalized learning through online programs during the summer could change the way students are educated and pave the way for a more prosperous future.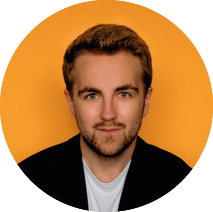 About the Author
Nazar is a student at Case Western Reserve University pursuing a Bachelor's in Business Management and a Master's in Finance. He is a freelance photographer in the Cleveland area, and loves combining creative hobbies into business ideas and applications.